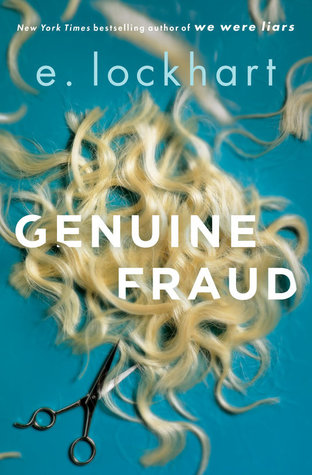 Release Date: Sept. 5, 2017
Publisher: Delacorte Press
Format: Hardcover
Goodreads
|
Amazon
Summary from Goodreads
:
Imogen is a runaway heiress, an orphan, a cook, and a cheat.
Jule is a fighter, a social chameleon, and an athlete.
An intense friendship. A disappearance. A murder, or maybe two.
A bad romance, or maybe three.
Blunt objects, disguises, blood, and chocolate. The American dream, superheroes, spies, and villains.
A girl who refuses to give people what they want from her.
A girl who refuses to be the person she once was.
What I Thought
: I picked up this book because We Were Liars was one of the most wonderfully told stories I've ever read, and I also have fond memories of Frankie Landau-Banks (even though it's been a while for that one), so I had high hopes for this. I can honestly say I was NOT let down.
I loved the non-chronology of the story, with the slow unravel. While this format takes away suspense, because the ending happens first, there's definitely something to be said for the slow reveal of everything that Jule & Imogen went through.
The characters were interesting and multi-dimensional, which I appreciate in a YA novel.
To be clear, this book is NOT We Were Liars part two, but it's still a
really
good book.
Read this if
: if you're looking for stories with some mystery and suspense, but not a full on mystery.
Out of 5☆:
4
/5
This book was
1
/20 in 2018.